Create Your Digital Product
In 5 Easy Steps
Yes, selling digital products is by far the most lucrative business on the internet.
Are you tired of the daily grind, the 9-to-5 routine, or just looking for a way to make some extra cash? Well, you're in luck because the internet has opened up a world of opportunities for aspiring entrepreneurs like you! In this blog post, we're going to explore some of the top online business ideas that can kickstart your journey to financial independence and career satisfaction.
Online Business Ideas
1. Start a Blog and Monetize It
Do you have a passion for writing, or do you love sharing your thoughts and experiences with the world? If so, starting a blog could be the perfect online business for you. You can write about topics you're passionate about, whether it's travel, food, fashion, or personal development.
To make money from your blog, you can monetize it through various channels, like Google AdSense, affiliate marketing, sponsored content, or selling your products and services. It may take some time to build an audience and start earning significant income, but with dedication and quality content, it's definitely possible!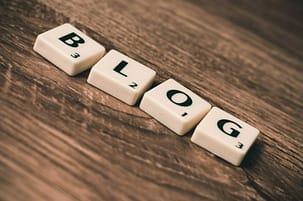 2. Launch an E-commerce Store
Got a knack for finding unique products or crafting handmade goods? Starting an e-commerce store might be your ticket to success. Platforms like Shopify, WooCommerce, and Etsy make it easy to set up an online store and sell your products to a global audience.
You can sell physical products, digital downloads, or even dropship items from suppliers. Building a strong brand, optimizing your website for conversions, and effective marketing are key to making your e-commerce business thrive.
3. Become a Freelancer
If you have a skill or talent in writing, graphic design, web development, social media management, or any other field, freelancing could be your path to online success. Freelancers work independently and offer their services to clients on a project-by-project basis.
Websites like Upwork, Fiverr, and Freelancer connect freelancers with clients looking for specific skills. It's a flexible way to work online, and you can gradually build a portfolio and client base to secure a steady stream of projects.
4. Create and Sell Online Courses
Are you an expert in a particular field, whether it's photography, digital marketing, cooking, or fitness? Consider creating and selling online courses. Platforms like Udemy, Teachable, and Coursera allow you to create and sell your courses to a global audience.
You can monetize your expertise by sharing your knowledge and helping others learn new skills. As your courses gain popularity, you can generate passive income while helping others grow professionally or personally.
5. Offer Online Coaching or Consulting
If you have specialized knowledge or experience in a particular area, such as business, life coaching, career counseling, or fitness training, you can offer your services as an online coach or consultant. Many people are willing to pay for one-on-one guidance and expertise to help them achieve their goals.
You can market your services through social media, your website, or platforms like Zoom and Skype for virtual sessions. Building a solid online presence and testimonials from satisfied clients can boost your credibility and income potential.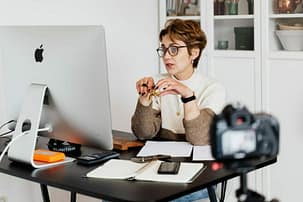 6. Start a YouTube Channel
Do you love creating videos and have a passion for a specific niche? Starting a YouTube channel can be a fun and lucrative online business idea. You can create content around topics like gaming, beauty, cooking, travel, or even educational tutorials.
To monetize your YouTube channel, you can enable ads, collaborate with brands for sponsorships, sell merchandise, or use affiliate marketing. Building a loyal subscriber base is essential, so consistently uploading high-quality content is key to success.
7. Affiliate Marketing
Affiliate marketing is like being a digital salesperson. You promote products or services from other companies on your website or social media, and when someone makes a purchase through your unique affiliate link, you earn a commission.
Choose products or services that align with your interests and expertise. You can join affiliate programs through networks like Amazon Associates, ShareASale, or ClickBank. Successful affiliate marketers often use content marketing strategies to attract and convert visitors into buyers.
8. Virtual Assistant Services
Businesses and entrepreneurs often need help managing administrative tasks, scheduling appointments, handling emails, and more. If you're organized and good at multitasking, offering virtual assistant services can be a lucrative online business.
You can find virtual assistant jobs on websites like Remote.co, Upwork, or even through networking on LinkedIn. As you gain experience and build a reputation, you can command higher rates for your services.
9. Social Media Management
If you're a social media whiz and know your way around platforms like Facebook, Instagram, Twitter, and LinkedIn, you can offer social media management services to businesses and individuals looking to enhance their online presence.
Creating engaging content, scheduling posts, analyzing data, and running advertising campaigns are all part of the job. Building a portfolio of successful social media accounts will help you attract more clients.
10. Mobile App Development
Do you have coding skills or an idea for a killer app? Developing and selling mobile apps can be a lucrative online business venture. The app market is continually growing, and if you create something valuable, it can generate significant income.
You can learn app development through online courses and resources or hire developers to bring your idea to life. Once your app is ready, you can sell it on app stores like Apple App Store and Google Play or offer it as a freemium model with in-app purchases.
Conclusion
The online world is brimming with opportunities for aspiring entrepreneurs to kickstart their journeys to financial freedom and personal satisfaction. Whether you're passionate about writing, creating, consulting, or selling, there's a perfect online business idea waiting for you.
Remember that success in the online business world often requires patience, dedication, and continuous learning. Choose a business idea that aligns with your skills and interests, and don't be afraid to adapt and evolve as you learn and grow. With the right mindset and effort, you can turn your online business dreams into reality. So, what are you waiting for? Start your online business journey today!
Stay Connected:
Your Gateway to Exclusive Offers!
Subscribe for free and receive in-depth guide to online business, WordPress and more. You can unsubscribe at any time.