Create Your Digital Product
In 5 Easy Steps
Yes, selling digital products is by far the most lucrative business on the internet.
Generate Passive Income with This 300k eBooks Bundle!
Unlock your path to generating passive income with our extensive 300k eBooks bundle. Secure your reseller license today and receive an exclusive gift – a complimentary 6,000 ChatGPT prompts bundle, along with an astounding 9 million PLR articles.
Our 300k eBooks bundle offers two distinct licenses: a white label license, enabling you to rebrand, edit, and sell the eBooks as your own, and a "reseller license," which can be passed on to your customers, allowing them to resell the eBooks bundle.
Please note that the reseller license permits the sale of the books only, not the license itself.
You have the flexibility to sell the eBooks individually or bundle them together, maximizing your potential profits.
🔔 NOTICE: The price of this 300k eBooks bundle will revert to its original $100 after 48 hours.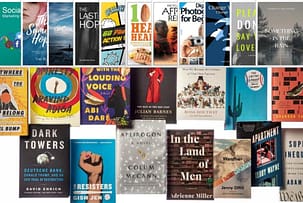 🌟 THE INTERNET'S LARGEST EBOOKS BUNDLE IS NOW AVAILABLE!
Featuring over 300k eBooks Bundle across 500+ genres.
🌟 HIGHEST QUALITY
Experience superior reading with updated books and high-quality images across your favorite genres.
🌟 POPULAR FORMATS
Our eBooks are accessible in a variety of popular formats, ensuring you can enjoy them on any device, including smartphones, tablets, iPads, iPhones, PCs, laptops, or Kindles.
🌟 LIFETIME ACCESS
Download your eBooks at any time, and if you prefer to store them on your devices, you can certainly do so.
🌟 ALWAYS UPDATED
With thousands of new books added every week, we cover all genres and interests.
🌟 ONE-TIME PURCHASE, LIFETIME ACCESS
Enjoy lifetime access to your favorite books with a one-time purchase. Plus, all future updates are included at no additional cost.
📚 EXPLORE SOME OF THE TOPICS COVERED IN OUR ULTIMATE BUNDLE:
History, Science, Children, Music, Literature, Novels, Marriage, Love, Travel, Fashion, Beauty, Fun, Cooking, Crafts, Hobbies, Health, Gardening, Sports, Pets, Holidays, Business, Careers, Digital Skills, Medical, Self-help, Religions, Languages, and more.
📥 DOWNLOAD THE FULL LIST OF EBOOK CATEGORIES
🎁 GET FREE ChatGPT PROMPTS WHEN YOU PURCHASE THIS EBOOK BUNDLE TODAY
Our 6,000+ ChatGPT Prompts span various categories, including email marketing, Etsy success, Amazon success, eBay success, copywriting, advertising, and more. Ideal for bloggers, e-commerce entrepreneurs, and anyone seeking to enhance their online business.
📌 FAQs
🔹 WHAT IS A RESELLER LICENSE?
A reseller license enables you to resell eBooks individually or bundled.
🔹 IF I PURCHASE THE RESELLER LICENSE, HOW MANY TIMES CAN I SELL THE EBOOKS?
You can sell an unlimited number of times, and you'll retain your reseller license for future sales. You are also free to set your own pricing and retain 100% of the profit.
🔹 HOW LONG WILL I HAVE ACCESS TO THE EBOOK BUNDLE?
You will enjoy lifetime access to the eBook bundle and included bonuses.
🔹 WHERE CAN I SELL THE EBOOKS?
You have the freedom to sell the eBooks through your website, social media channels, email marketing campaigns, or any platform of your choice, as long as you adhere to the terms and conditions of the reseller license agreement.
Upon purchase, you will receive six PDF files containing your products. Open the 300k eBook bundle and 9 million PLR article bundle on your computer.
Stay Connected:
Your Gateway to Exclusive Offers!
Subscribe for free and receive in-depth guide to online business, WordPress and more. You can unsubscribe at any time.